Independent Auto Body Shop Software Designed for You, The Small-Mid Size Auto Body Shop.
Discover why thousands of independent auto body shops use Web-Est collision estimating software.

14 Day Free Trial
100% Money Back Guarantee
License Plate and VIN Scan Technology
Mitchell International OEM collision database
Unlimited Imaging
Aftermarket Information
PDR Software
Personal Onboarding
Work on any device, anywhere at anytime
No Applications to Download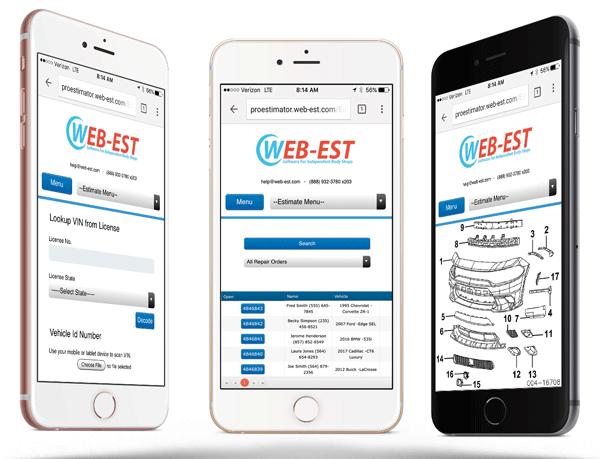 E: info@web-est.com
P: (888) 932-3780
A: 3905 Tampa Road #1517 Oldsmar, FL, 34677
Give us a call, we answer all inquiries within 24 hours on business days.
We are open Monday - Friday from 8:30 EST - 5:30 EST.